In this day and age, terrorism is a real and significant threat, so when you travel, it's worthwhile having travel insurance that covers terrorism. At insure4less, we offer travel insurance with terrorism cover included. We understand that there is a growing need for this product as people worry about being protected if a terrorist attack did occur. That's why we offer one of the most comprehensive travel insurance policies to cover terrorism in the market today, and best of all, it's available for a affordable price. Terrorism is usually excluded from most travel insurance policies however at insure4less, travel insurance with terrorism cover included is a no-brainer. We specialise in developing and providing innovative insurance products for Australian travellers to meet their unique travel needs and offering cover for terrorist attacks is no exception.

Terrorism Travel Insurance from insure4less
It's not our intention to discourage Australians from travelling, but terrorism is a fact of life, and understandably you want to know what cover you have in case the worst should happen. At insure4less, our travel insurance that covers terrorism is a highly competitive insurance product with a wide range of benefits including:
Special terms – We have negotiated special terms with our underwriters to give you some of the best possible protection available.
No blanket exclusion for terrorist activities - Unlike most of our competitors, we don't have a blanket exclusion for all terrorist activities.
No payout restriction on medical expenses – We don't restrict the amount that we are prepared to pay out for medical expenses.
Cover for terrorist attacks when no government warnings are in place - If you travel to a country where there are no Government warnings against travel and are caught up in a terrorist activity, you will be covered under all the relevant sections including medical and baggage.
Cover to cancel your trip after a Government issued travel warning - If you have already paid for your travel and travel insurance, and then the Government issues a warning against travel (level 4) to that destination, you will be covered to cancel your trip.
If you compare these benefits with other travel insurance policies, you are unlikely to find such comprehensive cover for terrorist attacks.
Cover for Terrorism While Traveling
There are two main areas you will be covered for in our travel insurance policies if a terrorist threat is issued or a terrorist attack occurs at your travel destination. Cancel Your Travel - You will be covered for the cost of cancelling your trip if a level 4 'Do Not Travel' warning is issued by the government as long as the alert occurred after your insurance policy was issued and is in place 14 days prior to arrival. This option is not often included in policies from our competitors. Medical Expenses - If you're hurt in a terrorist attack while on holiday and no prior level 4, do not travel warning was issued by the Government, you will receive cover for medical expenses and medical evacuation. There is no restriction on the payout you can expect to receive to cover medical expenses caused by a terrorist attack.
Terrorism Travel Insurance Exclusions
It's important to note that you will only be protected by a travel insurance policy that covers terrorism if you don't intentionally place yourself in harm's way and expose yourself to unnecessary risk. For example, if a travel warning is issued by the Government about a terrorist threat in a country you are travelling to, you will not be protected from a terrorist attack if you decide to go to that country anyway. Please also note that harm caused by an act of war is not classified as terrorism. If harm or disruption to your trip has occurred due to an act of war, you will not be covered. Please read our Product Disclosure Statement for further clarification and exclusions information.
Travel Warnings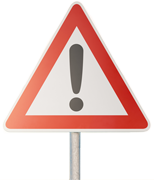 Visit the Australian Government's Smart Traveller website at smartraveller.gov.au for up-to-date government issued travel warnings for all countries across the globe. Travel warnings are posted by the Department of Foreign Affairs and Trade and put in place to keep us safe and warn Australian travellers about potential threats overseas. Travel warnings range from Level 1 to Level 4. Level 4 travel warnings are issued because the destination is considered to be very dangerous due to a high terrorist threat or ongoing conflict. You will no longer be covered for terrorism if you choose to go ahead with your travel plans despite the warning, however, the cost of cancelling your trip may be covered.
Why Cover for Terrorism Should Be Included in Your Travel Insurance Policy
Unfortunately, the threat of terrorism is at the back of many traveller's minds before heading overseas on a holiday. Between 2006 and 2013, 90,000 terrorist attacks have occurred across the globe, so concern over this threat is warranted. Although the chance of a terrorist attack occurring is very low in the holiday destinations most popular with Australians, the truth is, a terrorist attack could happen anywhere. Even if terrorism is something we don't want to consider, why risk not being covered if the worst were to occur?
Why Choose Travel Insurance That Covers Terrorism from insure4less
Many Australian holidaymakers probably think that any standard travel insurance policy is all they need however not all insurance companies provide the comprehensive cover you may expect, including protection from terrorism. So few insurance providers offer terrorism cover and the few that do have heavy restrictions such as no cover for cancellations. Because of this, many Australian travellers are led to believe there is no worthwhile insurance option available to them to cover terrorism. This is why insure4less has tailored a travel insurance policy to ensure you and your family receive the best cover possible if a terrorist attack occurs. Cover for medical expenses, cancellation and travel delays are included in our travel insurance policies, subject to terms and conditions. If you have been hurt in a terrorist attack, we believe there should be no restriction to your medical expenses cover. We are one of the few insurance companies who do not restrict the payout to cover medical expenses after a terrorist attack. After all, you need as much support and assistance as possible after experiencing such an incident. Terrorism Cover is a standard feature as part of our travel insurance policies. No extra cost will be applied to your quote to receive cover for terrorist attacks. Simply enter your trip details to get a quote online instantly and select any of our cover options to receive travel insurance with terrorism cover included.

Contact insure4less about Travel Insurance for Terrorism
Have peace of mind knowing you will have travel insurance that covers terrorism thanks to insure4less. We have the comprehensive travel insurance cover you need at a price you can afford. Simply enter your trip details into our website, receive a quote with a summary of policy inclusions and complete your purchase quickly and easily online. If you have any questions about our travel insurance that covers terrorism, contact us today.