August 25th, 2016 - insure4less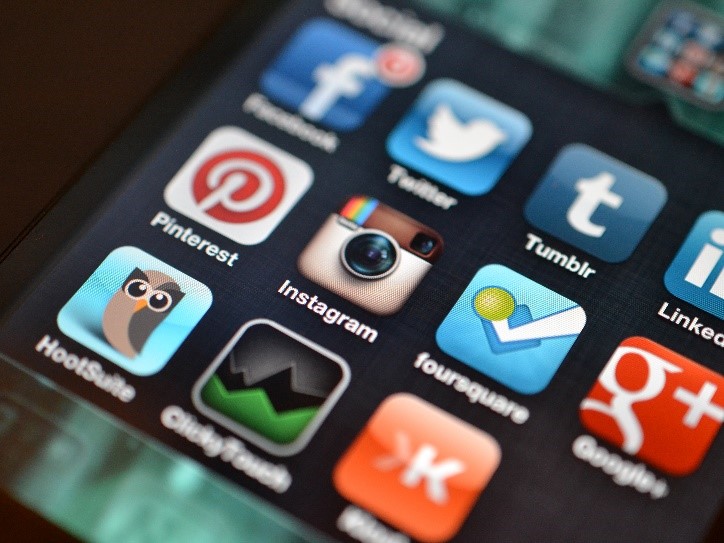 Are you trying to choose the best travel apps to help you on your next trip? With so many to choose from, it can certainly be overwhelming trying to go through them all. But never fear: we've done all the hard work for you and put together a list of the top 6 apps every Aussie traveller should download before planning their next holiday.
Some of these apps are great for the planning process while others will prove to be invaluable during your travels. Download these apps onto your smartphone or tablet and you'll have all the tools you'll need to make your holiday as smooth and hassle-free as possible!
1. Tripit Trip Planner – Concur
Looking for an easy way to keep all of your travel plans in order? Tripit is a pretty neat app that may be just the solution you need. Giving you the ability to organise your travel plans all in one place, Tripit is currently one of the top 5 apps to download in Australia on iOS devices. And it's also free, so it's worthwhile trying out! The full feature version is available for $4.09 per month.
Not only will this app help you stay on top of your travel plans by syncing with your calendar and allowing you to store travel documents in one place, but the free version will also enable you to share your plans with your friends and travel companions.
The full paid version includes even more impressive features including real-time flight alerts, fare refund notifications as well as VIP travel benefits – just to name a few!
2. Currency Converter – XE Currency
Keeping track of the exchange rate when planning your overseas holiday is a simple way to save you hundreds in travel costs. By being aware of the currency movements, you can hold back on booking your vital overseas expenses such as hotels and tours until the Aussie dollar is at its strongest.
But rather than checking the financial section of the paper or searching on the internet every day to find out the latest exchange rate, just download the XE Currency Converter app instead! You simply enter the currency you wish to convert and you'll be given a real-time, up-to-date conversion rate.
Although there are a number of exchange rate apps available, this is the one you want to pick. XE is the world's most trusted currency authority, and is currently the number one currency app available to download for free on Apple, Android, Windows and BlackBerry.
3. Phrasebook – Codegent
If you're travelling to a country that speaks a foreign language, it's an invaluable venture to learn a few common phrases in the native tongue to help you get around and communicate with the locals a little better. And luckily, there's no need to take part in lengthy language classes or buy expensive learning resources when there are easy to use apps that you can download for free!
Codegent has created a selection of simple and straightforward phrasebook apps for most major languages, with over 600 phrases in each app. Just download the phrasebook for the country you're travelling to and you'll find a huge variety of useful phrases separated into logical categories.
The 21 phrase categories available include greetings, general conversation, numbers, time and date, directions, and more! If there are particular phrases you want to keep handy, you can place them in the favourites section to access at any time.
Each phrase is spelt out in both English and the native language as well as spoken out loud. You even have the option to slow down the speech of a phrase so it's easier to learn. And one of our favourite features: this app is available offline so you can find any phrase you need while overseas without wasting money on data!
The basic version of this phrasebook app can be downloaded for free and includes all common phrases you may require for a short trip. If you'd like a more in-depth phrasebook, you can pay a set price to download the full version.
4. Google Translate
Once you're in a foreign country, learning common phrases before you go may not be enough to get by. When you don't understand a word on a menu, if a local asks you a question you don't understand or if there is something specific you want to ask someone but you have no idea how to say it – that's where Google Translate can come in handy.
Google Translate is the go-to app for crossing borders and language barriers for 90 languages, and the ability for this tool to translate phrases correctly is improving all the time.
This app can translate for you in every way imaginable. You can either type in the phrase or speak it into your phone and the app will translate it for you into the native language, both in text and in speech.
If the country's alphabet is foreign, you can draw the letters onto the screen using your finger and the app will translate them into English letters. There's even the option to take a photo of text with your camera, and the app will translate it instantly into 26 languages. This app is free to download on all major smartphone devices.

5.  Trip Advisor City Guides
Many travellers are already familiar with Trip Advisor and use the site as a go-to source for real reviews, photos and travel advice from other people just like them. The advice you get and the great accommodation and tour deals you can find on this website are invaluable, and now they've stepped up their game. You can now access all of this and more in an easy to use app you can install on your phone!
One of the best aspects of the Trip Advisor mobile app is the 'Near Me Now' tool, where you can discover great food or attractions nearby or at a location near any address you enter. Say goodbye to walking into dodgy diners or wasting your valuable time on a lacklustre attraction when reviews from others who have already been there are only a click away.
This app is also completely free to download on Apple and Android phones and tablets as well as Windows phones.
6. Smart Traveller – Department of Foreign Affairs
Created by the Department of Foreign Affairs for Australian travellers, the Smart Traveller app is a must-have to ensure you stay safe during your travels. It includes a number of helpful resources like:
Travel Advice – Get the most up-to-date travel advice for every county across the globe, including any current risks or emergency situations. This should be used to help you make well-informed decisions about whether you should make changes to your travel plans.
Travel Registration – Register your travel plans through this app so that the Department of Foreign Affairs knows where you are if an emergency were to happen in the country you're visiting.
Getting Help – This app includes contact details for Australian Embassies and Consulates so you can easily find them if you run into trouble.
Travel Tips – You will also find general travel tips specific to Australian travellers that can come in very handy.
This app is available for download on all Android and iOS smartphone devices.

Download the Best Apps for Your Travels
This is just the start of what can be found in your app store to improve your next overseas holiday – don't shy away from using these tools to improve your trip planning and overall travel experience! Make sure you explore what's available on your phone or tablet yourself to see what else you can find.
Once you're set up with the right apps to help you on your holiday, go to insure4less to get your travel insurance sorted as well. With your new travel apps in hand and comprehensive travel insurance in place, you'll be fully prepared to travel across the globe safely and make the most of your next adventure.
Comments are closed!