November 29th, 2016 - insure4less
International travel is one of those things that you get better at the more you do. You pick up little tricks along the way to make travelling easier – like the importance of having some spare cash on you at all times, and always keeping plastic bags in your suitcase for dirty clothes – while some travel tips are only learnt by the most frequent of flyers.
But now you don't need to learn from experience – here we've gathered the very best and most useful travel tips and advice, for the ultimate guide to international travel.
Before You Leave
1. Plan your trip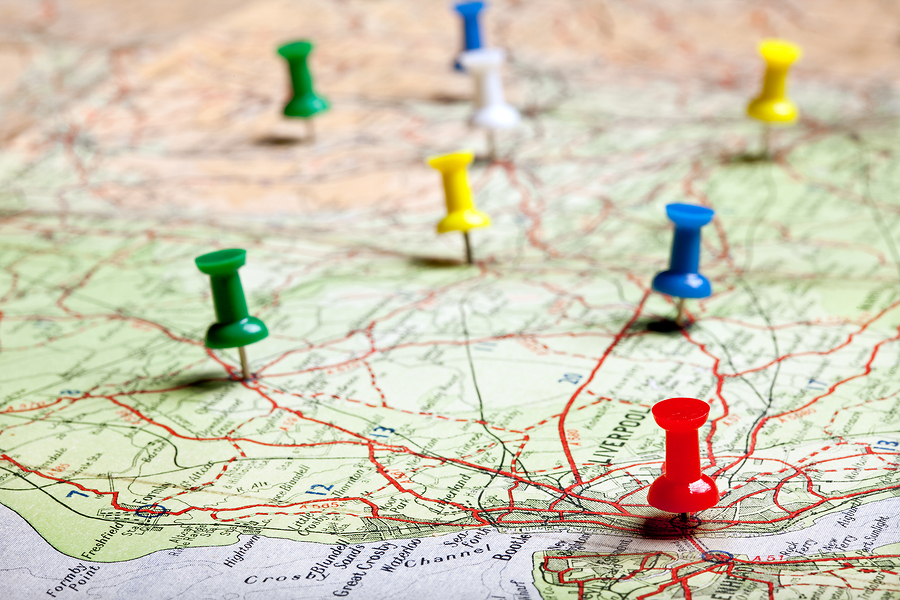 While it's important to have a loose plan, you'll enjoy your trip more if you're not locked into a strict schedule. Do your research before booking anything and pick a starting point, the destinations you want to visit, a few must-do activities or tours, and an ending point. Then let fate determine the rest! Some of the most memorable holiday moments come from spontaneous adventures.
You'll enjoy some destinations a lot more than you expect, and some a lot less. So if you can afford to, book flights with changeable dates or plan to travel between destinations by other methods – like a train or bus – so you have more freedom with how long you stay in every city you visit.
Not sure where to start? Check out the most popular cities for travel over the last year, and build your trip from there. London, Paris, Bangkok and Dubai topped the list, thanks to their culture, heritage, food and hospitality.
2. Manage your money
You have a number of options for managing your money while overseas, and it's a good idea to always have a few different types set up and available to you. These can include a credit or debit card (which will give you the best exchange rates but are not accepted everywhere), a travel money card, a separate account for transfers, and cash.
Using more than one account is highly advised. International financial fraud is unfortunately a fairly common occurrence, so it's a good idea to set up at least two separate accounts:
A spending account for travel expenses and withdrawing from ATM's, directly linked to your bank card. This account should be the only one you use to pay for anything while overseas, and don't keep more than about $1000 in it at any one time. That way, if your card details are stolen, the loss is minimised.
A savings account not linked to a bank card. Use this account to keep the majority of your money in, and you can transfer money into your spending account as you need it while you're travelling.
Always keep a stash of extra cash on you as well, in case of emergencies. If you can't get to an ATM, your card stops working or you lose your wallet, you need to have at least a couple hundred dollars' worth of cash on you so you can still get things done until the problem is sorted out.
Keep some in a few different places, including in your luggage and on your person – some good spots for stashing cash are in your socks, under shoe inserts, sewn behind a patch on your bag and around the frame of your backpack.
And one last thing: Make sure all your bank cards and/or travel money cards work before you leave – the last thing you'll want to do while on holiday is spend hours on the phone to your bank back home!
3. Take out travel insurance
This is one of those things that most people consider as 'optional'. But the truth is, you can't afford not to have it.
You can get some great deals on international travel insurance, and if an accident happens, your flight gets cancelled or your important travel documents get stolen, you need to be able to cover your losses.
4. Make copies of important documents
Scan your passport, visas, tickets and any other travel documents. Keep a copy in your carry on, in your checked luggage and give a copy to your family or friends.
This will make it a lot easier to get replacements if you lose them or they get stolen, as well as help your family and friends find you if a disaster happens.
5. Visit your doctor
Find out if you need to get vaccinations to visit any of your planned destinations. Some may need to be given in a series of shots over a few weeks, so make sure you visit your doctor early.
6. Learn how to do simple things
You never know when little things will come in handy. Before you go trekking around an unfamiliar country, it's a good idea to learn a few simple things:
How to use a needle and thread: You won't have your entire wardrobe with you, so being able to sew a button back on or repair that small hole in your pocket will save you money and hassle.
How to change a tyre: If you're planning on road tripping, this is an absolute necessity.
Basic first aid: Even if you don't need to put it into practice while you're away, it's still a useful skill to have!
How to take a good photo: No, this doesn't mean selfies.
How to haggle: Most countries expect it, and it can save you a decent amount of money if you're bold enough
7. Learn about your destinations
It's the respectful thing to do, especially if you're visiting a country with a very different culture and customs. This includes:
The local laws
The local road rules
A few phrases of the local language
The public transport system
Any known scams of the area
The basic geography of the country
The condition of the drinking water and street food
Where the Australian embassy is
How much a taxi should cost
8. Pack smart
No matter how much you plan and organise your packing, you're almost always going to forget something. Try not to stress about it too much and accept that it's bound to happen – you'll be able to buy most of what you don't have once you arrive at your destination.
Before you start packing, make time to think carefully about where you'll be each day of your trip and write out a list of what you'll need.
Other than the obvious necessities, there are a few bits and pieces that you may not have thought of that will come in mighty handy while you're travelling. Add these to your list:
A hat: If you're going somewhere cold, a knitted hat or beanie will keep you warm and won't take up much space. If you're going somewhere warm, a brimmed hat will keep the sun off as well as save you from a bad hair day when you haven't had time to wash your hair and can't find anywhere to plug in your hairdryer.
A scarf: Light, versatile and easy to pack. You can use it in numerous ways from sun protection and keeping warm, to a makeshift eye mask or towel.
A first aid kit: Make up a travel-sized one containing painkillers like Panadol or Nurofen, decongestants, antihistamine, motion sickness tablets, antibiotic ointment or cream, anti-itch cream and band aids.
Tissues, hand sanitiser and wet wipes: There'll likely be at least one occasion when there's no toilet paper and/or soap in the bathroom (which is where the tissues and hand sanitiser come in handy), and when you can't wash your hands or have a shower (which is where wet wipes can provide some relief).
A reusable water bottle: If you're going somewhere with clean drinking water, this will save you a fortune in bottled water!
More underwear and socks than you think you'll need: They don't take up much space and if – for whatever reason – you can't get to a shower, you'll feel instantly cleaner and freshened up just by changing into a new pair. Stuff them into your shoes while packing to save even more space.
Sunscreen: And wear it every day, too.
Earplugs and an eye mask: You will need to be prepared to sleep anywhere, and these will help a lot with that.
A stash of plastic bags for dirty clothes: Putting dirty clothes together with clean clothes will make them smell.
Comfortable clothes and walking shoes: You will fall back on these more often than you think you will! It's also a good idea to try and match all of your tops and bottoms while you're packing to avoid extra items of clothing that you have nothing to wear with.
Thongs for the shower: Thousands of people have probably used that shower before you, so be sensible and don't let your feet touch the floor. Bacteria are easily spread that way!
Carry-on luggage that includes a jumper or jacket and socks for the plane (it will get cold), a change of clothes, basic toiletries and any medication you need. If your check-in luggage gets lost, you'll be thankful.
And one more thing: rolling your clothes when packing really does save space. It prevents creases too!
While You're Travelling
1. Plan for altitude sickness
Even if you've never experienced altitude sickness before, it can still strike when you're not expecting it.
If you're climbing, hiking or trekking, you need to be prepared for the changing altitudes and give yourself time to adjust to the changes. Make a point of drinking more water the higher up you go.
2. Talk to the locals
You won't get any better insider information about the best things to see and do than from the locals. Immerse yourself in the local culture, take public transport, carry a map and get a little bit lost. This is how the most memorable experiences are made!
Ask the locals for tips and advice about where to eat and the best places to visit. They'll be able to direct you away from the crowded, popular tourist spots and to those secret out-of-the-way places that only the locals know about: the quiet beaches, cheap shopping spots and best restaurants and street food.
3. Never leave valuables in your vehicle
It doesn't matter what country you're visiting, how secure your vehicle is or how safe the location is where you're parked – leaving valuables in your vehicle is never a good idea. Even if it's locked in the boot or hidden under the car seat.
If it's something you can't afford to lose, keep it on you or locked in the hotel safe at all times.
4. Wake up early
You're in a new country, with plenty to see and do. Don't waste your time by sleeping in! Getting up early means you can get to all the best attractions before the crowds do, and the more sketchy areas of town are a lot safer. It's also the best time of day to take photos!
5. Take notes and photos
Even if you're not a journal-keeping type of person, jotting down notes of little things like the name of the city you stayed in, the people you met, conversations you had and things you learnt will be something you'll be glad you did. You won't remember it otherwise, and you'll wish you had!
Photos are the ultimate souvenir. Don't be afraid of looking like a tourist – you might only see these places and people once in your lifetime. But at the same time, don't spend your whole time experiencing your trip from behind a camera lens. If you feel like you should be taking a photo of something, then take it – and if you feel like you shouldn't be taking a photo of something, then don't!
You'll love looking back on your photos, so make sure your trip isn't remembered through a whole bunch of selfies. Snap the scenery too.
6. Look after yourself
Travelling can take its toll on your body, especially if you're frequently moving from place to place. You'll inevitably get lazy about taking care of your body, whether it's not sleeping enough, eating badly, drinking too much or not brushing your teeth every night.
So just remember to look after yourself. Make time to relax – especially when getting over jet lag – wear sunscreen, drink lots of water, eat well, sleep enough and be active. Because there's nothing worse than getting sick while you're on holiday!
So there you have it – our ultimate list of international travel tips. Share your own gems of travel wisdom below!
Comments are closed!