May 13th, 2019 - insure4less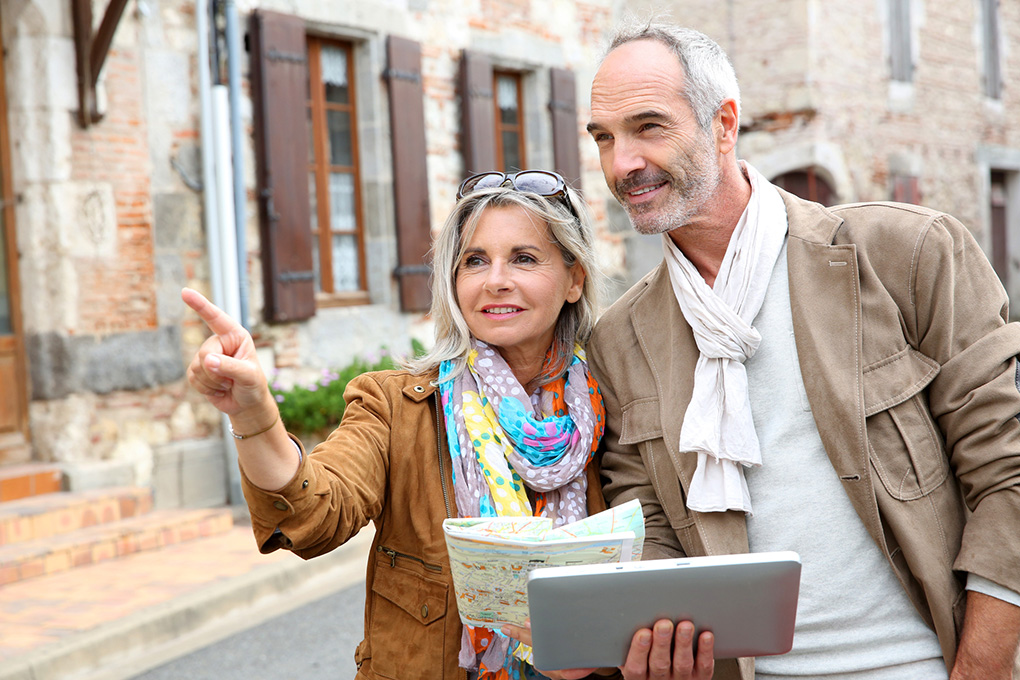 Find out what many Aussie seniors claim on travel insurance and how you can reduce the risk of an incident claiming your holiday.
We all face risk when we travel, whether we've chosen to do so at seventeen or at seventy, and whether we're walking the Camino in Spain or cruising the Murray River in Adelaide.
Because unpredictable and unfortunate incidents can happen while we travel is exactly why travel insurance exists – and why purchasing cover should grace the very top of our pre-holiday to-do lists.
That said, the likelihood of needing to make a claim does increase as you age (along with your freedom to enjoy travel, and your wisdom, of course, so don't despair). It increases more so if you need seniors travel insurance for pre-existing medical conditions.
To help you reduce your risk of needing to make a claim, we've listed some of the most frequent travel insurance claims made by senior travellers and what you can do to avoid exposure to similar situations.
These are:
Pre-departure cancellations due to illness or injury
Overseas medical expenses
Theft, loss of or damage to personal items
Missed departures and flight delays.
Cancellation due to illness or injury
Included in the list of most frequent claims made by senior travellers is cover for pre-departure cancellations arising from unexpected illness or injury.
From back pain and slipped discs to chest pain, cardiac fibrillation, heart failure and respiratory infections, varying medical conditions can be the cause of a cancelled trip. While you can't control or anticipate a situation like this, it does emphasise the importance of purchasing travel insurance as soon as you book your trip.
If you need to cancel your holiday because of an unexpected illness and you haven't yet purchased travel insurance, cancellation will likely be at your own expense. If you have purchased travel insurance, your cover will depend on the nature of your illness or injury. If you cancel due to a pre-existing medical condition, then it's important to ensure that these conditions were advised to your insurer at the time of purchase. That's just one reason why it's important to read the Product Disclosure Statement (PDS) when choosing your travel insurance as this explains exactly what you are covered for.
To reduce your cancellation risk:
See your trusted GP for a comprehensive health check before you book your holiday and then once again before your departure date.
If you need seniors travel insurance for pre-existing medical conditions, ensure that your specific conditions can be covered by your policy before you book your holiday.
Overseas medical expenses
Uninsured travellers stand to lose hundreds of thousands of dollars for medical treatment overseas. Coupled with whatever ailment caused them to need treatment in the first place – that hurts.
Fortunately, the same can't be said for those who have travel insurance, and overseas medical expenses is another frequent claim we see from the senior travellers among us.
Often, these claims involve treatment for things like abdominal pain, chest pain, dizziness and difficulty breathing: the niggling complications that can indicate serious health problems in older travellers and which demand immediate investigation.
Many seniors have also made claims for injuries to the head, hips and knees due to slips and falls while sightseeing.
To reduce your medical expenses risk:
Ensure you are vaccinated as recommended depending on your destination.
See your trusted GP for a comprehensive health check before you book your holiday and then once again before your departure date.
If you need seniors travel insurance for pre-existing medical conditions, ensure that your specific conditions can be covered by your policy before you book your holiday.
While travelling, keep hydrated (drink only bottled water in developing countries), practice good hygiene (particularly if you are on a cruise), and take care to take more medication with you than required in case of delays (in the original packaging with a doctor's note).

Theft, loss of or damage to personal items
Your iPhone may be wrapped in the toughest phone case on the market, but that doesn't help when it falls into the Singapore River during an otherwise pleasant bumboat cruise. Nor does it help when it's swiped from your back pocket.
Our phones, tablets, laptops and cameras are understandably among our favourite travel companions: they provide us with easy ways to communicate, navigate, organise money, capture memories and much more.
Because these electronics are now almost as important for travel as a passport, and because we use them so extensively when travelling, their loss or damage is another common insurance claim made by senior travellers.
We've encountered claims for damaged and stolen mobile phones and tablets, stolen wallets, and even stolen cabin luggage, so it pays to be vigilant even when you believe the risk is not as high.
Reduce your risk:
If you haven't yet invested in a durable phone or tablet case, we recommend doing so before your travel.
Rather than taking your valuables in a handbag or a backpack, consider a secure travel belt that can be worn around your waist; this can protect your smaller valuables not only from theft but also from loss and damage.
Store valuable items in a hotel safe when you don't need them with you, along with an emergency credit card so you always have quick and easy access to funds.
Remember to safeguard your passport. Do you really need to carry it with you or can you leave it in the hotel safe?
Be aware that older travellers are a more attractive target to thieves than younger travellers, so avoid wearing too much jewellery and other expensive items to reduce your risk.
Remember that most travel insurers don't cover items left behind so stay vigilant and make sure you keep track of all your belongings.
Missed departures and flight delays
"Hold the plane, I'm stuck in traffic!"
We're not sure if you have ever tried this, but we're sure that it hasn't worked if you have. Missing a flight because your taxi can't get you to the airport on time is not an uncommon claim, though it is one that can be easily avoided through careful planning.
On the other hand, flight alterations and delays may not be within your control – but paying for them can be. Travel insurance can help cover the costs of alternate transport or a brief hotel stay, because nobody wants to spend the night at the airport.
Reduce your risk:
Regularly check your flight details so you can know of any delays or changes to departure gates as they occur.
Plan your route to the airport in advance and use navigation apps such as Google Maps to monitor traffic on the day of your departure.
Be at the airport early
Check your insurance policy to ensure that cover for travel delays is included and, if so, how much, so that you can amend your policy to suit you.
How to make sure your claim is successful
Despite your best efforts, unavoidable circumstances may still see you in a position where you need to make a travel insurance claim. To ensure that your claim can be successful, take care to be in contact with your insurer as soon as possible after the incident occurs. That way, you will know exactly what supporting documentation you will need to supply and in what time-frame, be that police reports in the case of theft, or hospital reports in the case of medical incidents and so on. Most insurers insist that any medical claims over $1,000 are reported to them as soon as possible, so make sure you keep their 24/7 Emergency Contact details on hand.
Related Policy Pages: Further Information