At insure4less, we believe your age shouldn't be a barrier to travel. That's why you can count on insure4less to provide quality, comprehensive travel insurance for Australian travellers up to the age of 70.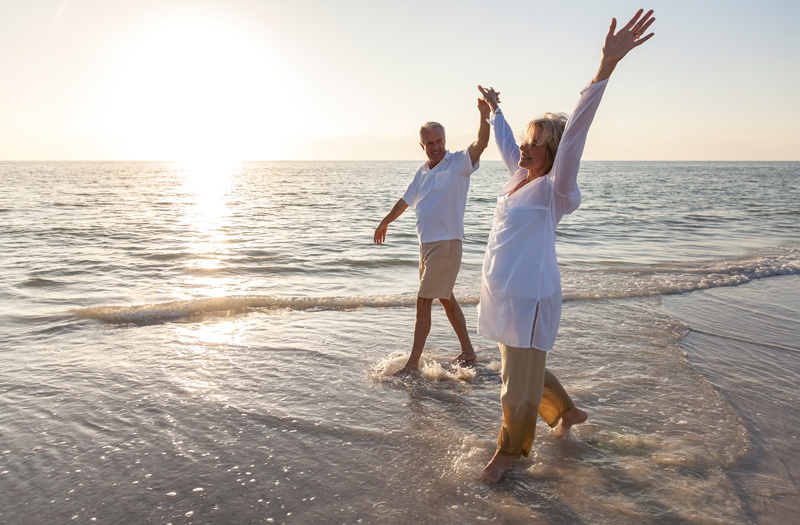 As a senior traveller, you enjoy a variety of unique benefits when it comes to planning, and making the most of your domestic or international holiday.
For one, you're not tied to a holiday calendar, so you can choose your travel dates as you please (and take advantage of seasonal offers). You also don't have to rush back to work, meaning you can take your time to relax and enjoy every travelling moment.
Why seniors travel insurance?
While travelling is fun and exciting, accidents can happen. A visit to a hospital overseas can be very expensive, so you need to be protected in the event something goes wrong.
Having the right travel insurance ensures you won't return from your holiday with a massive hospital bill for you or your family to take care of.
Depending on your budget and the level of cover you choose, insure4less travel insurance policies offer cover for:
Unlimited overseas medical expenses (including many pre-existing conditions)
Unlimited medical evacuation cover
Personal liability cover
Missed departure/connection
Baggage and personal effects
Travel delay
Car rental excess waiver
And much more.
Existing medical conditions?
Having the right cover in place is vital for any traveller, though it is especially so if you have existing medical conditions. Many senior travellers believe they can't get cover for their existing conditions; this simply isn't true!
In fact, with insure4Less, most pre-existing conditions are covered – many of them at no additional cost. You can learn more about our medical travel insurance here.
Taking care of you while you travel
In addition to 24/7 emergency medical and travel assistance, insure4less travellers have access to a travel GP service to help you stay safe, connected and healthy while on holiday. You can call at any time of the day, from anywhere in the world.
This service is just a (toll-free+) phone or video call away, and it doesn't need to be an emergency. You'll speak to an Australian-based doctor and get help immediately.
Going on a cruise?
Cruises offer a way to explore the globe in luxury and with ease. It may come as a surprise to learn that medical costs on a cruise ship are not covered by Medicare, even if you're cruising domestically. That's because medical staff on board cruise ships are often not registered to practice in Australia.
Rest assured you're covered with insure4less travel insurance, as cover for travelling on cruises is automatically included in our policies.
Why insure4Less Travel Insurance?
Insure4less provides cover for travellers up to 70 years of age
More than 2 million travellers have been covered by the team insure4less
Over 2,000 medical conditions can be covered on application (many at no extra charge)
All pre-existing conditions are considered
95% of insure4less customers with pre-existing conditions* are offered cover
Unlimited overseas medical expenses cover provided
24/7 emergency medical and travel assistance provided
14-day money-back guarantee (provided you have not travelled or made a claim)
Cover available for Single trip or Annual Multi Trip policies
Insure4less 14-day money-back guarantee
Insure4less offers our new customers a 14-day money-back guarantee.
If within 14 days of purchase you want to cancel your policy, you can do so and obtain a full refund provided you have not travelled or submitted a claim.
+Please note charges may apply if calling from a mobile or pay phone.
*Based on a sample of 195 pre-existing medical condition applications received by insure4less.
++ Insure4less provides cover for travellers up to 70 years of age